Adding a shopping trip for your prescription is not always what you have in mind, as such I have partnered with Fullscript which will ship your prescription directly to your house.  Please note there is a shipping fee associated. show
You do not have to order from my dispensary, you are free to buy your supplements where you wish!!
If you are a patient of mine, click the link below: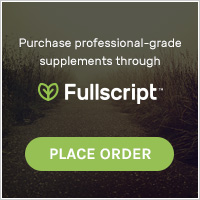 Customized Botanical Blends
Sometimes the market doesn't have what you need, fear not, this is why I custom compound for my patients.  Prices include taxes, pick up in office. 
Tea – $15
100mL Tincture – $25
250mL Tincture – $50
500mL Tincture – $75
If you want this product shipped to your house there will be an additional $12 charge.